Accounting & Taxation Course
Best Accounting And Taxation Course In Lucknow With Certification
In today's fast-paced business environment, an expert accountant is important to the success of any business. Because of the pandemic, the demand for e-accountants, or smart accountants, is increasing rapidly to calculate and methodically method the tax assessment for individuals and corporations.
NICAT Institute's accounts and taxation course exposes learners to the financial accounting sector in India and highlights its application to a real-world situation across personal and company funding to profit the company or an individual and to save cash on government taxes.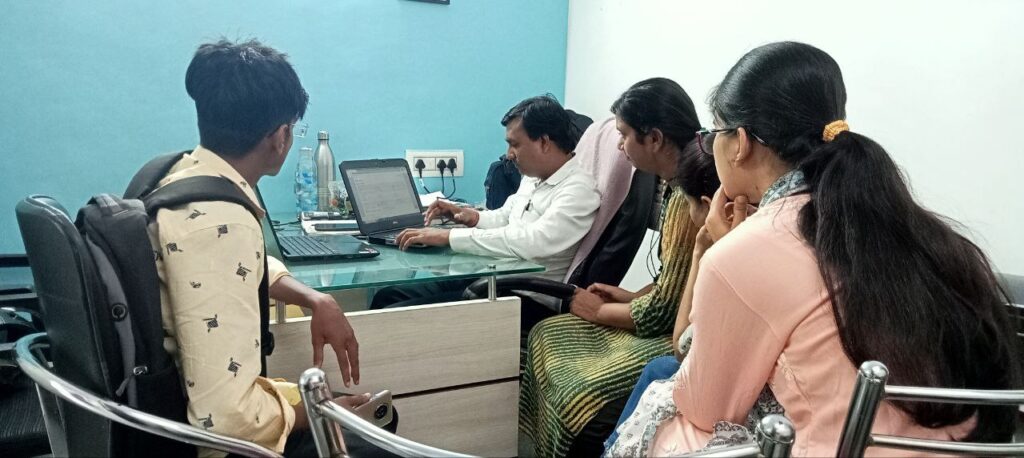 Our knowledgeable and a master's degree faculty can assist you gain a comprehensive understanding of key ideas of finance and accounting through the utilisation of real-life situations homework, quizzes, and exposure to Microsoft excel and
Tally Prime
as a part of our course, you'll study accounting standards, financial accounting, and ideas such as :
Introduction Of Accounting & Taxation
The course will also offer you with a powerful accounting and taxation foundation with emphasison on developing your analytical skills You will gain active expertise on observe queries Tally, assignments projects & mock interviews for the competitive company world by enrolling during this course provides you :
Nicat Institute is one of the best Accounting & Taxation Institute with more than 14+ years of experience.
Explore Experienced Students
National Institute of computerized accounting and taxation(NiCAT) is best coaching institute in the sector of accounting, taxation and tally. Not only you learn the basics but get an overall knowledge of accounting, taxation. They teach only practical work only. This institute also prepare interview questions and provide good..
Excellent Institute with knowledgeable faculty, modern facilities, and a student-centered approach. Provides a conducive learning environment for academic and personal growth.
Nicat institute is excellent for every student who wants to gain knowledge about taxation etc..... I learned a lot from there, n i'm very greatful to "Praveen Sinha " Sir.. He is very cooperative n a very good teacher also... Here all the teachers give wonderful knowledge..
Very nice experience , the staff of the institute has very cordial relationships with the students helping in gaining lot much information about the subjects relating taxations and accounting in a very smart manner.