Accouting & Taxation Course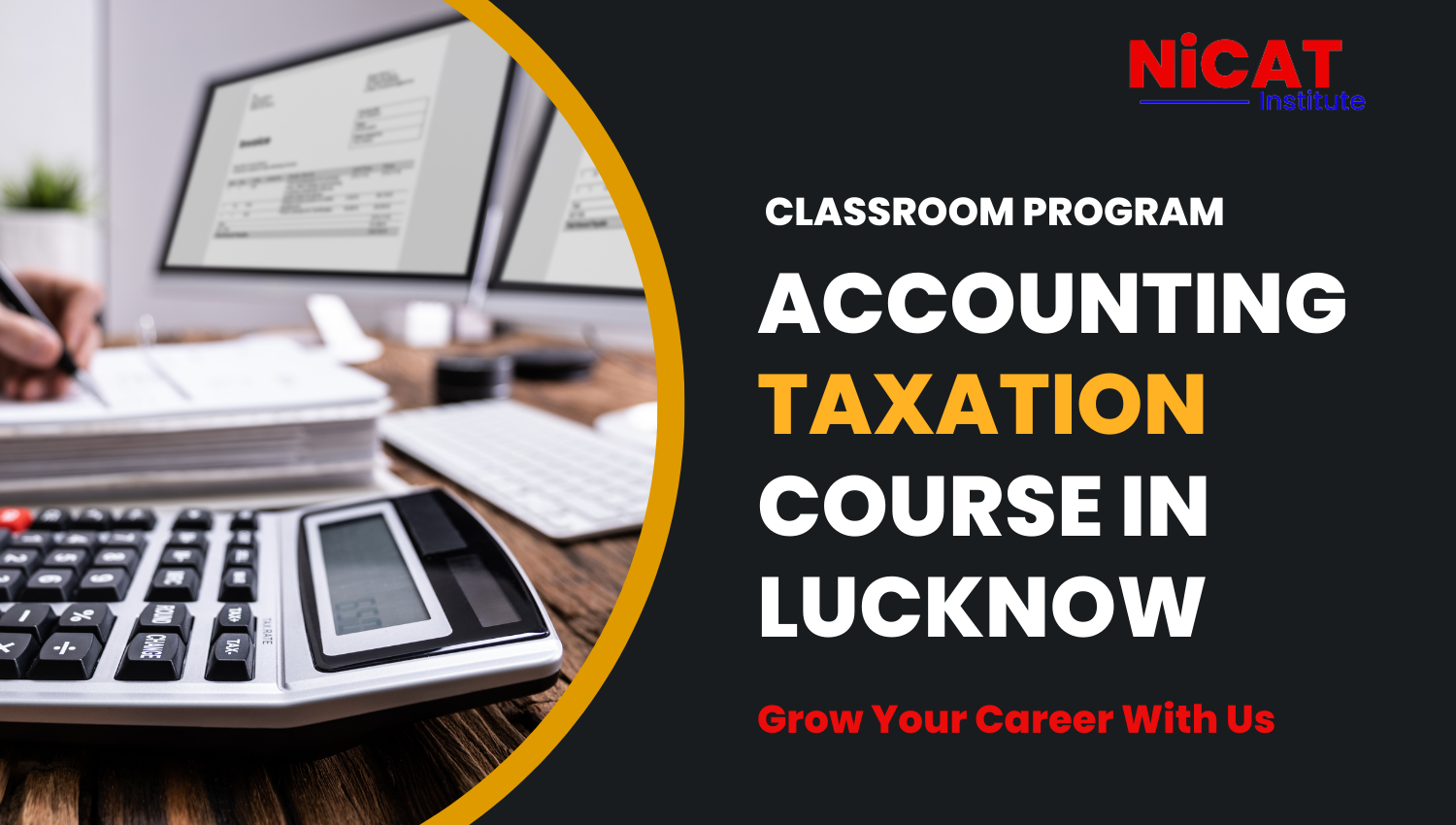 1 Lessons( 10 week )
Introduction of Accounting & Taxation
In today's fast business surroundings, an expert accountant is important to the success of any business Because of the pandemic, the demand for e-accountants, or smart Accountants are increasing speedily to calculate and method the tax assessment for people and corporates.
NICAT Institute's accounts and taxation course exposes learners to the financia laccounting sector in India, highlightits application to a real-world situation across personal and company funding to profit the companyor an individual and to save cashon government taxes.
Our knowledgeable and a master's degree faculty can assist you gain a comprehensive understanding of key ideas of finance and accounting through the utilisation of real-life situations homework, quizzes, and exposure to Microsoft excel and Tally Prime as a part of our course, you'll study accounting standards, financial accounting, and ideas such as :
1. Fundamentals of accountancy
2. Accrual accounting
3. Ratio and cash flow analysis
4. Stock valuation: (LIFO and FIFO)
5. Additionally, We are going to cover several different ideas associated with Tally, GST, Payroll Taxation, TDS, etc
The course will also offer you with a powerful accounting and taxation foundation with emphasison on developing your analytical skills You will gain active expertise on observe queries Tally, assignments projects & mock interviews for the competitive company world by enrolling during this course provides you :
-> Our course offer learners with information of Accounting ideas and Interpretation of financial Statements in order that they're ready for the work market.
-> Learn how to form subsidiary ledgers, like accounts receivable and Accounts payable, to keep up a balance between debits and credits.
-> Learn how to judge a company's efficiency and profitableness by using ratio Analysis and price Flow ways Maintain current technological information by helping learners record computerised entries and finalise reports.
-> Become an expert accountant by learning concerning the method of e-filing GST and Income Tax We hope that you can simply gain the desired information from this course and demonstrate the abilities learnt.
Date : July 18, 2023 Language : English
Meet Your Teacher